So, our clan tag is official! /A\ for leaders and SHIELD members, (A) for Marvel Knights.
SHIELD ranking tournament is posted! Check it out on the clan forums, I gave everyone 3 weeks to get their games played. Also, as I mentioned on that thread, any new member who joins before the end of the tournament will be able to join in on the ranking tournament!
And, yea, thank you to everyone for being awesome this past week! We are up to 11 members total now, and everyday that I look at our forum thread(can't access chat during day when I'm at work

), I've gotten quite a few laughs at the crazy stuff you guys write.

I look forward to the fun ahead.

*EDIT*
Please welcome our newest member, Aicila, to the clan! Glad to have you aboard!

_________________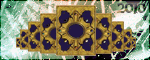 ~Legends Deck 1~Legends Deck 2~