http://ttadvance.ca/forum/viewtopic.php?t=24389
You have just stepped foot in the world of the Final Fantasy Freaks. If you are a Final Fantasy Fanatic, then you are in the right place. Anyone and everyone is welcome to join. If you are interested in joining then just come to chat or use one of our contacts listed!
Clan Tag
~ *FFF*
Introduction
FFF is a clan based on all current and upcoming Final Fantasys. FFF as a clan has been closed twice, but is now back with high hopes. The clan was originally established on May 7th of 2008 and will continue to grow. We welcome anyone and everyone to join. We have four divisions/cities that base our clan. Our divisions include Midgar, Esthar, Alexandria, and Zanarkand based from FF7,8,9,and X. We hold awards for Winter and Summer that members can win. We have member held tourneys and clan tourneys. We have clan lottery, fun missions, ranking system and more!
~FFF was originally started by Jenova with help from Slash of Time, Soul on Fire, Demonic Avenger, and Marc.
Benefits
~Meeting and interacting with new people
~Exclusive clan lottery
~Card sales and discounts
~Fun missions
~Auction house (coming soon)
~Exclusive tourneys
Current Events
Achievements
~2008 Best New Clan of the Year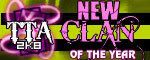 ~Clan Triad VIII Winners
Tryouts
These tryouts consist of three games which can be given from recruiters, moderators, Co and Clan leaders. On the off chance that there are none of these available, an active member in chat can give them.
1.Recruiter's rules
2.Recruit's rules
3.Clan rules
Our clan rules are -open s,p,pw,e,c lvl 1-4 3 minutes. If you don't pass the tryout you can try again in 3 days.
Possible Outcomes
~Win,Tie,Tie
~Win,Loss,Win
~Win,Loss,Tie
~Tie,Tie,Tie
If you they do not meet these requirements, but the recruiter feels that they played well, the leaders will discuss whether or not to let them join.
Contact Information
f you have any Questions concerning the clan then please send an email to
FFFreaksTTA@gmail.com
~The link to our forums is at
http://z13.invisionfree.com/FFF2011/index.php?act=idx
~You can find us in chat at #fffreaks
~Clan Account Link -
http://www.ttadvance.ca/player_profile.php...a_user_id=82661
~Clan Leader Info - Email -
Rinoa_Angelo91@live.com
GMT – 6
Tournaments
~Chat Tourneys
~Clan Tourneys
~Trivia
~Member Held
~Leagues
~FFF Fun Tourneys
Lottery
Special Platinum Pack lotteries and weekly lotteries!
Division
What is Division, you may ask? Division itself is a Golden Boot style tournament between all members. The two Divisions with the most DW points after the first round will battle it out in the second round. The Division with the most points after the second round wins. If you have any questions pertaining to your division, just ask your division leader. A month and a half out of each year will be devoted to this. The four divisions are Alexandria,Esthar,Midgar, and Zanarkand. New members will be added to the roster. Hope you all enjoy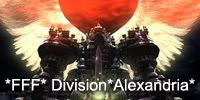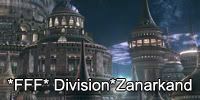 Ranking System
Clan Centurio
Members
~Clan Leader - Jenova
~Co Leaders - LiquidFlame, Rikku, and Sakaea
~Moderators - MayorofKalm
~Half Ops - Raistlin Majere
Regular Members
-AicilaXI
-Akamonkey
-Bladystefan
-Dark Lion
-Dark Paradox
-Elpi
-Kasun
-Kilwapp
-Kurrgo
-Mage
-Moonflower
-Onova
-Raininginspace
-Rufus Shinra
-Sero
-Spira
-Tsubaki
Please try and make it to each roll call. If you are going to be out longer than a month, please make a mention to someone.
~Clan established May 7th 2008, Reopened May 29th 2010, and August 20th 2011.