Fusion Cloud wrote:
Hey Kamikaze. I'll be able to play pretty much any day, so let me know when you are available and we'll work something out.
I can be on tomorrow after 8pm my time. Saturday after 5pm. Sunday isn't good. Monday I can play in the morning, like 830am-930am. Tuesday and Wednesday after 7pm is good.
My timezone is GMT - 5, and all times above listed above are for that. Let me know if any of that works for you. Sorry it's a bit limited, new job is pretty intense, 6 days a week, like 60+ hours...
_________________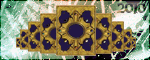 ~Legends Deck 1~Legends Deck 2~