[Serenity] wrote:
I have a few important things to note:

1. Kamikaze lost his Triad Wars game and I won mine. Once again proving who wears the pants in our account. I'd just like everyone to know that all 1893 losses are from him.

3. To those of you who defeated the previous hand, see #1. It was obviously Kamikaze playing. And yes, that does mean he was cheating. I begged him not to but he just kept logging in over and over again. Please forgive him as his A.D.D. flares up from time to time and we just have to wait for those moments to pass.

It was the hackers! I didn't even lose my TW match! I tied it, like 5 times, then someone hacked me and lost!

_________________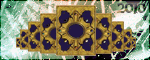 ~Legends Deck 1~Legends Deck 2~