TTA now has a ranking system. There are some points I would like to make about this system works, and some other general information about it. Many of these points are answers to questions that have already been
asked.
- Everyone starts out with a ranking of 1,500.
- You gain more points for beating higher ranks, and lose more for losing to lower ranks. The difference does not change every ranking level. So, depending on your rank, you may or may not gain more points if you beat some one rank higher than you, but you may gain more for beating someone that is two ranks higher than you.
- The amount of points you gain or lose each game is equivilant to the amount of points your opponent will lose or gain that match. Ties do not work in such a way. Lower ranks gain more for tieing higher ranks. Not much, but a little bit more.
- This system has nothing to do with TTA points and there are no rewards other than having another component to add to the site where you can advance in rank on a scale that is comparable to other TTA players.
- The amount of games you have played does not play a factor in how many ranking points you get each game.
Ranks
Moomba - 1
Chocobo - 1,000
Moogle - 1,500
Thief - 1,750
Tantalus - 2,000
Fighter 2,250
Returner - 2,500
Sky Pirate - 2,750
Esper - 3,000
Mage - 3,500
Sorceress - 4,000
Queen of Cards - Highest Ranking among TTA players(minimum 4,000)
No system such as this can or will be perfect. It is geared towards players who play the game more often, as it will be easier for them to gain rank by playing more games. This system's main component is that you gain more points for beating higher ranks, gain less for beating lower ranks, lose more for losing to lower ranks, and lose less for losing to higher ranks. Good luck, and I hope you enjoy this new system.

_________________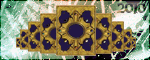 ~Legends Deck 1~Legends Deck 2~